Creative Director
The ban.do Spring 2020 Collection
From inspiration to integration: the making of a multifaceted season that brought customers and retail partners equal amounts of joy



The Goal


As Creative Director of the lifestyle brand ban.do, I designed four apparel and three gift lines each year. In the Fall of 2018, I was looking ahead to Spring 2020, exploring the themes that would resonate with customers and retail partners, as well as drive the creative for both apparel and gift products. What works for apparel doesn't always work for gift (and vice versa), but it was essential that they could be cross–merchandised at retail as one collection.

The Approach

By developing a creative process that aligned gift and apparel under one integrated umbrella, I created a through line between the two collections that allowed them to sit together and stand on their own. And by drawing inspiration from a trip to Mexico City, I was able to infuse both collections with vibrancy and good feelings that customers and buyers loved.

Concept


Each season's design process started with a key concept, usually born out of a piece of inspiration I picked up from somewhere. Sometimes those were places or scenarios, like a dream road trip or a backyard barbecue, or a loftier concept, like color theory. I had a trip planned to Mexico City in November with some members of ban.do's creative team, so I went into that trip with the hope that I'd emerge with some ideas for the line.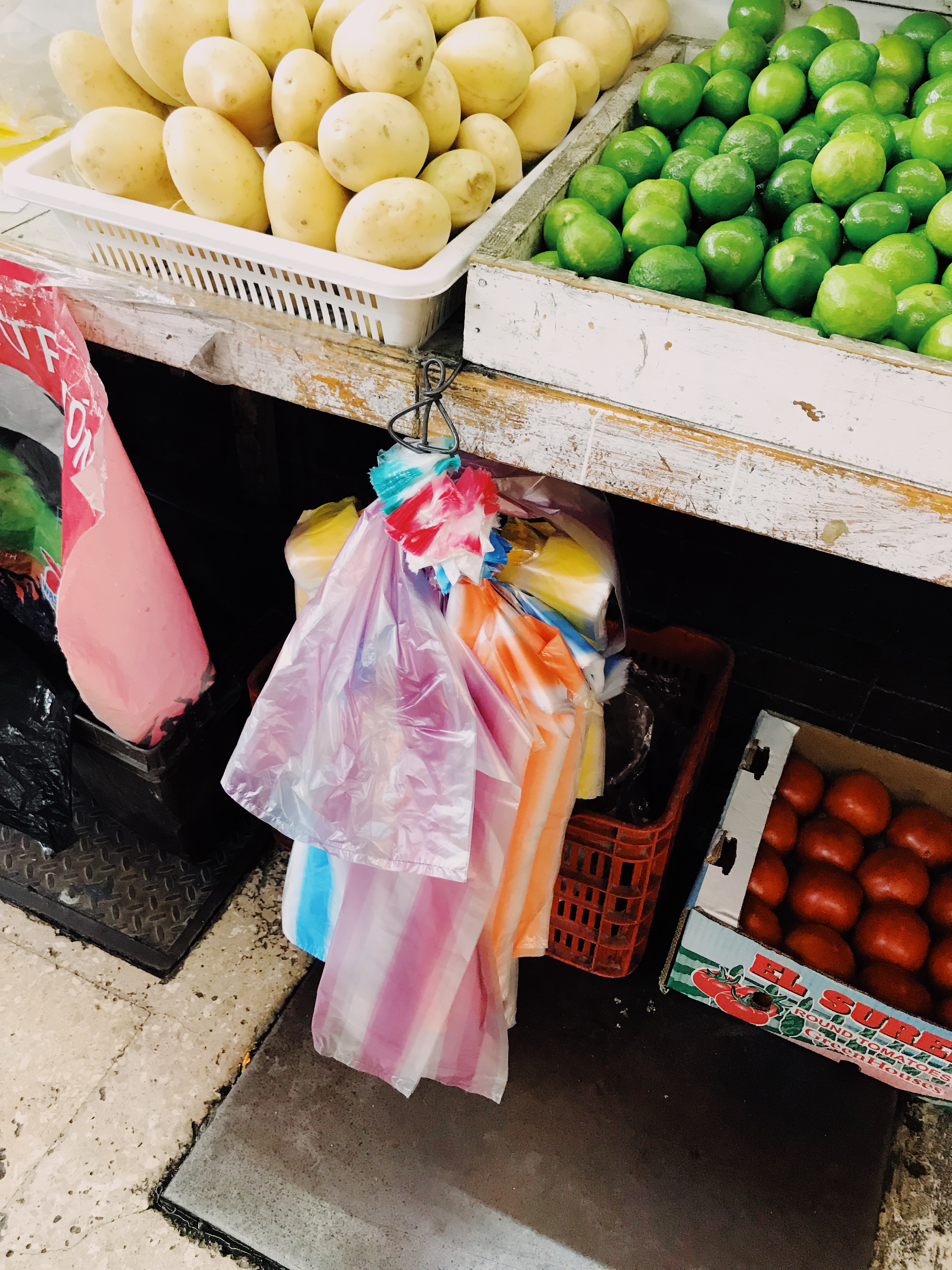 I spent a lot of time with the sun on my face, eating fresh fruit on the hotel patio or relaxing with a cocktail. I wanted to tap into those good, relaxed feelings and put them right into the product.
Inspiration


When I got home, I sorted through my photos and started to dissect what showed up over and over for me: things like pattern-on-pattern, sun-faded walls, and tons and tons of fruit. I wanted to be conscientious about not appropriating anything from Mexican culture, but instead tuning into the recurring visual elements of the trip and exploring them further.

Themes


Next, I organized the design elements of the collection into themes that would eventually turn into surface design for the products themselves. I utilized various inspiration images sourced from a bunch of different places, including my trip, to deliver my vision to the team.

Themes included elements like graphic florals, the sun and sunshine, hotel life, tie dye, and mix-and-match stripes.
Product


Once the inspiration was clear, it was time to translate it into tangible product. To help me do that, I hired and directed a team of artists to create surface design. It's always a bit of a juggling act to get all of the various pieces to work cohesively, but by making sure to stop and assess along the way, it all came together.
The concept of being in the moment showed up repeatedly throughout the line, like in this towel designed by Bijou Karman.
Since surface words were such a key part of the collection, I brought in copywriter Cate Scott Campbell. We created a fictional hotel called The Stay Inn, complete with a Self Love Swim Club.
Designer Maddy Nye tapped into the typography I found myself so inspired by, lettering phrases for all sorts of products, including graphic tees, travel items, drinkware, and more.
Artists Dustin Williams, Djelissa Latini, Liana Jegers, and Katie Kimmel contributed work as well. Liana lettered the phrase "Get the sun on your face," which worked perfectly on this hand-dyed tee.
The Results


The line launched in January 2020 and was met with enthusiasm from retail partners and ban.do's online customers alike. Hotel breakfast–related products, like a stress ball shaped like a croissant and an Emotional Brunch Club t-shirt, were huge hits. Everything striped was universally loved. And Superbloom was so popular that it was re-released in a new colorway in a future season — something ban.do hadn't tried before — to huge success.