Creative Director
Pasta Girlfriend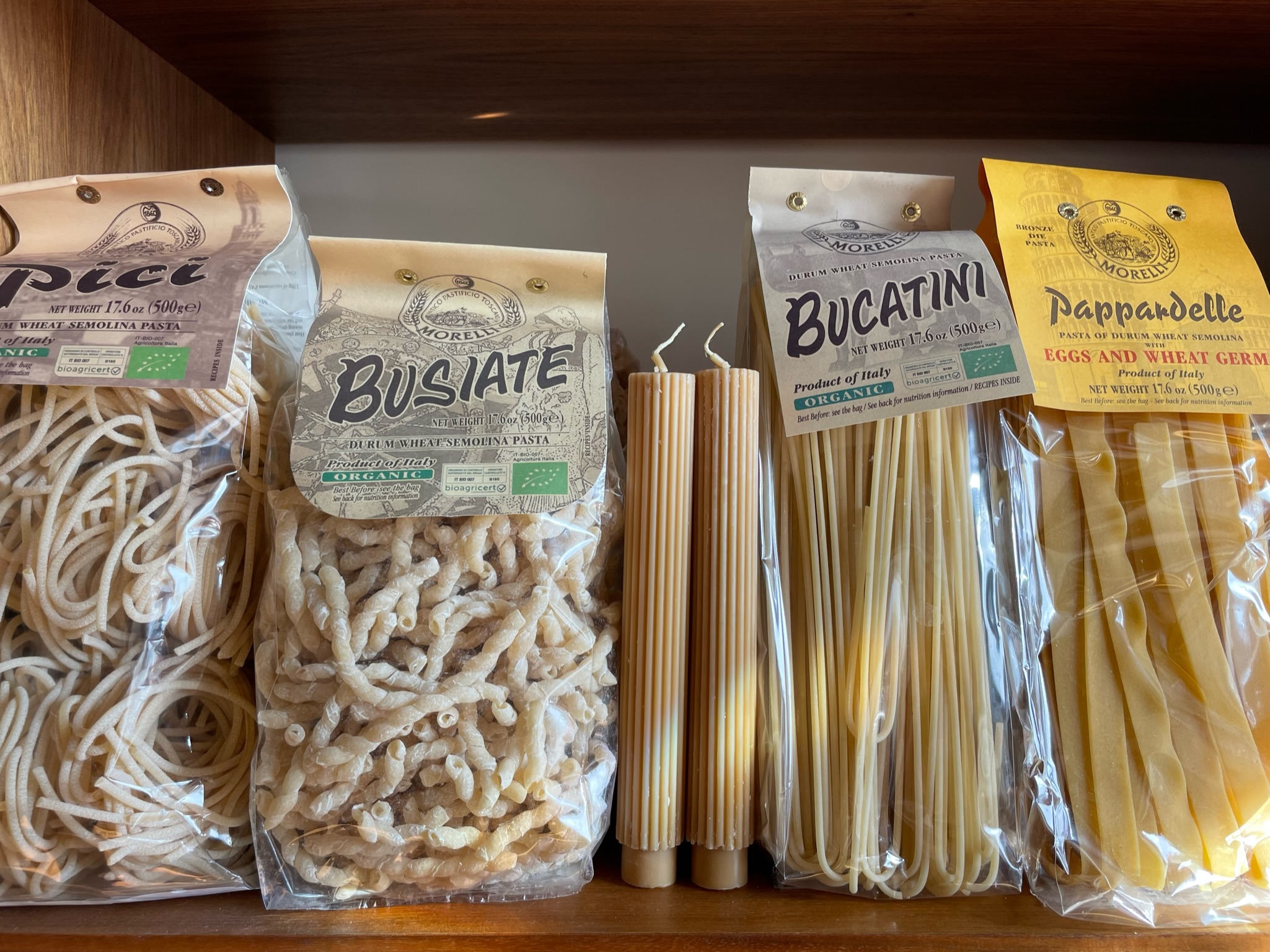 Who is she? A meme account turned product line and beyond.

THE SITUATION

In 2017 I found myself bored and eating a lot of pasta. I was burnt out at work and would spend every free moment I could slouched in front of the TV with a bowl of spaghetti on my lap. During one such moment while watching Master of None season 2 (the one where Aziz has
a girlfriend who makes pasta
), I thought "I want to be a pasta girlfriend", and from there an Instagram account was born.
Pasta Girlfriend
became a place for those of us whose interests intersect at art and food to come together. Filled with New Yorker cartoons, pasta-themed artworks, and images of celebrities holding up forks with too much spaghetti hanging from them, a community was born of folks who love to eat and love to talk about it.
Five years later this community was nearly 10,000 strong. Pasta Girlfriend posts had reached an average reach of 18,000 impressions with hundreds of shares and reposts. Followers of all kinds started calling themselves "pasta girlfriends" and creating their own content, hoping for it to be shared. I knew I had an engaged (hungry, even) group of people on my hands, and I wondered what I could do with and for them.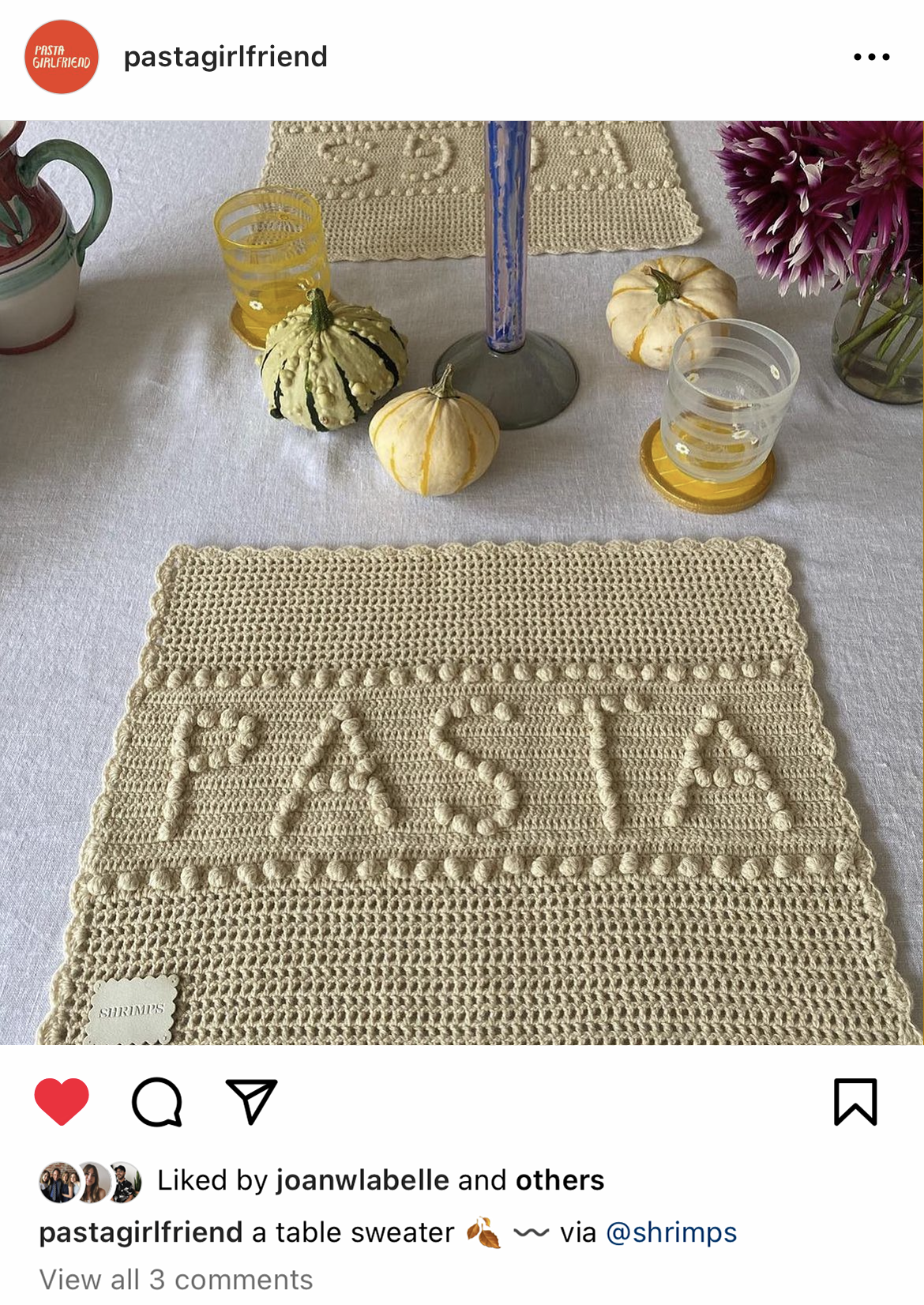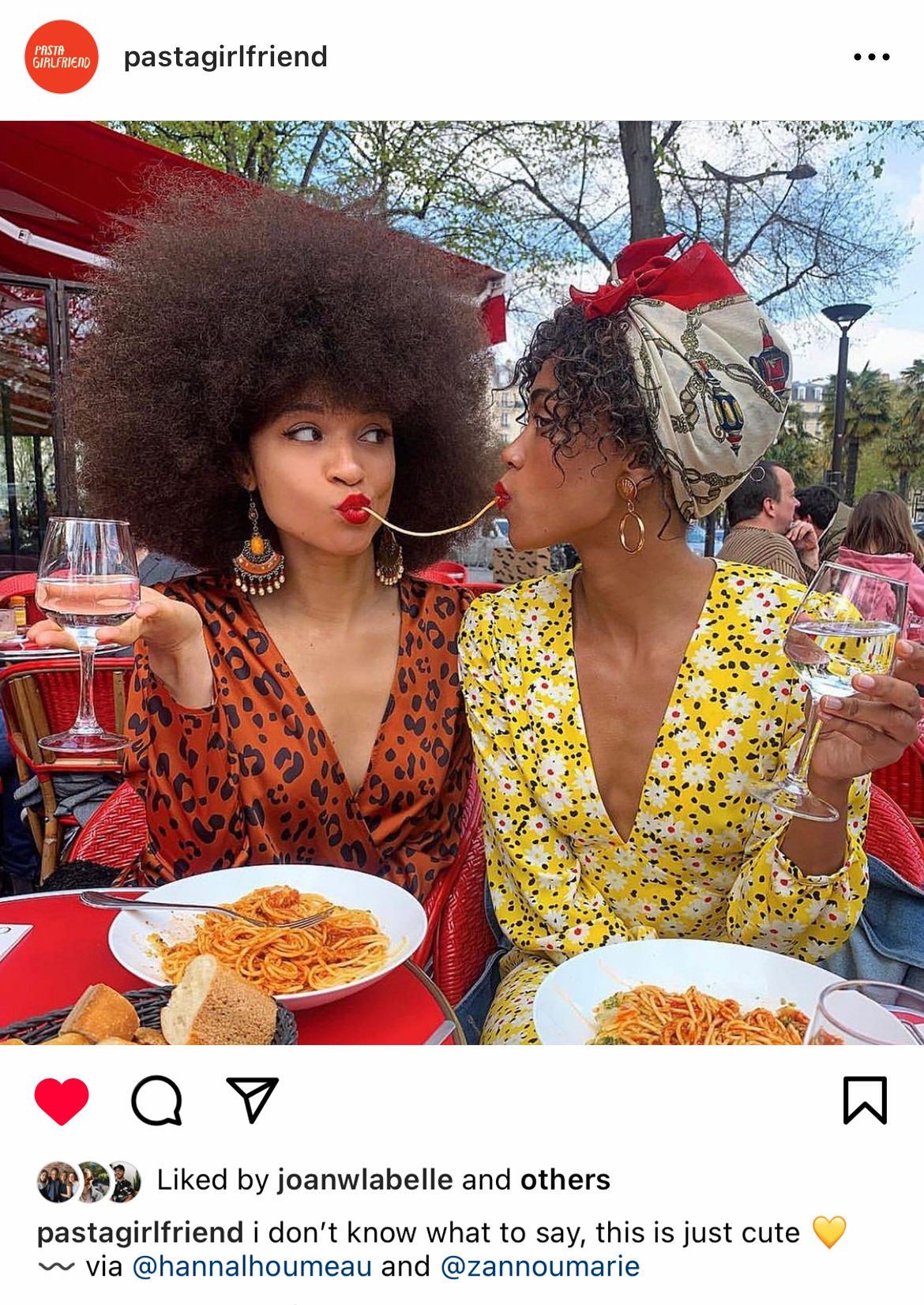 THE IDEA
Creating merch passed through my mind many times over the years. Shirts that say "Pasta Girlfriend", obviously, but also other things, like kitchen accessories or candles. My hesitation came from not wanting to make more stuff in the world – plastic items someone would throw in a drawer and forget about, or something I wouldn't wear or use myself.
Enter
Bucatini
, a tiny jewel box of a pantry shop in East LA. Bucatini's founders, Victoria and Sofia, came to me with an idea: a Pasta Girlfriend x Bucatini partnership. They'd handle inventory, e-commerce and logistics and I could focus on the creative. They even offered to host an event series at their space to celebrate the collection. It was the perfect proposition, and in July 2022, we set out to create a line of products we'd be proud of.
The vibe: a tiny restaurant in a seaside Italian town filled with artists.
THE PRODUCTS

In order to create things we'd use and love, we wanted to partner with small artists and makers who were already doing something great. We reached out to
Ana Inciardi
, a linocut printmaker from Portland Maine, to create custom hand-printed artworks and cards. An illustrator I followed on Instagram,
Adrianne Paerels
, drew boxes of De Cecco rigatoni and cans of Cento tomatoes on L.L. Bean tote bags. A small maker in upstate New York called
Orient Linen Co.
hand-wove pot holders, artist
Amanda Lucia Côté
made custom salt bowls and spoon rests, and friend of the team
Alissa Rothman
threw ceramic pasta bowls for us perfectly sized for a carbonara dinner.
We developed products ourselves, too. Sofia worked with a linens factory in India to create custom scalloped table linens, including napkins, tablecloths, and place mats. Meanwhile, I designed two products that I knew would be huge hits: a pair of rigatoni-inspired taper candles and a Bucatini Girlfriend dad hat.
And then…the gift boxes. I hand-painted a checkerboard pattern onto 30+ boxes to be filled with items from the collaboration and the shop: a Bucatini Girlfriend hat, a pair of rigatoni candles, and some of my favorite ingredients to cook with. I hand-wrote a card in each, too, welcoming the recipient to the Pasta Girlfriend club.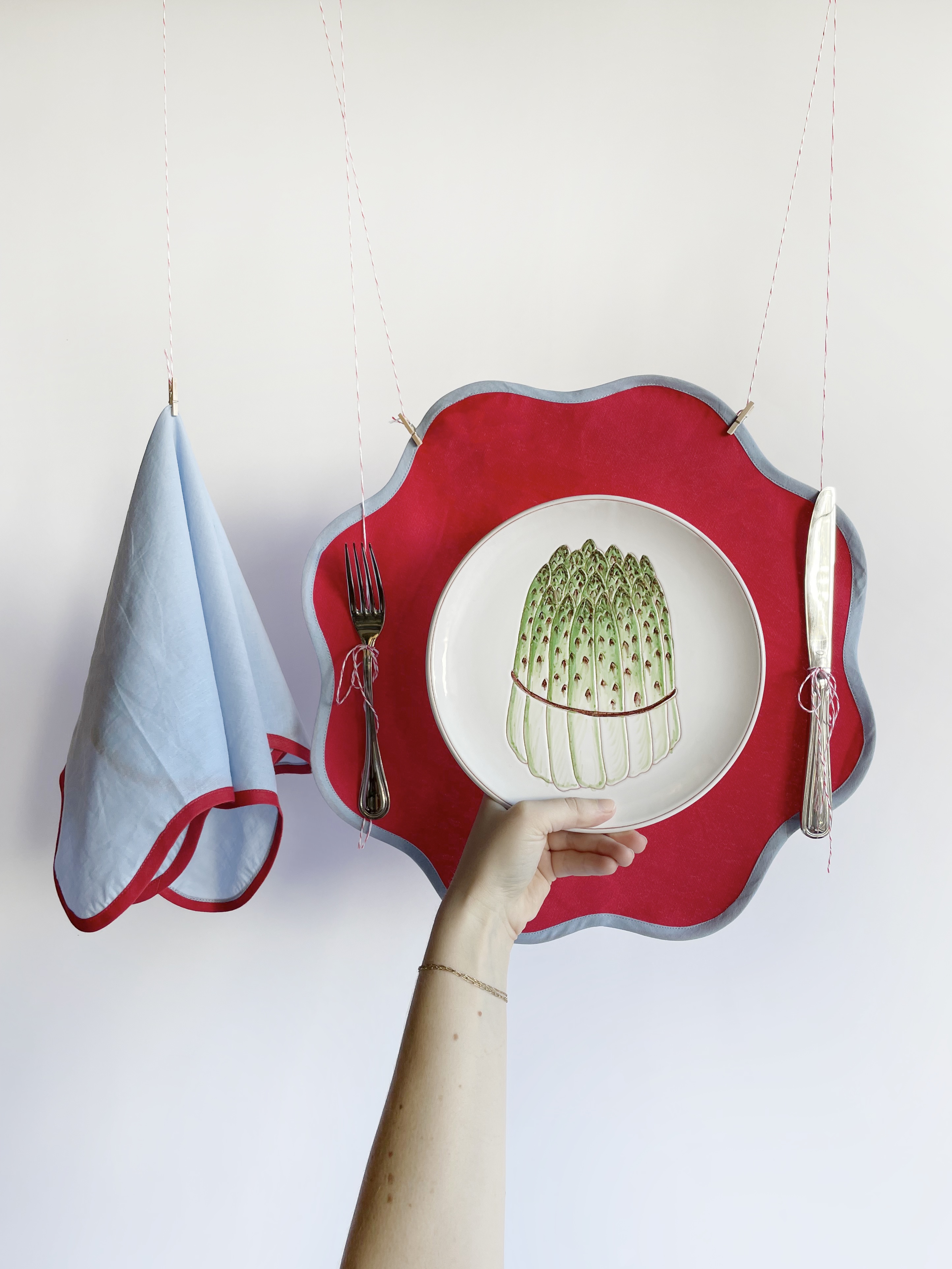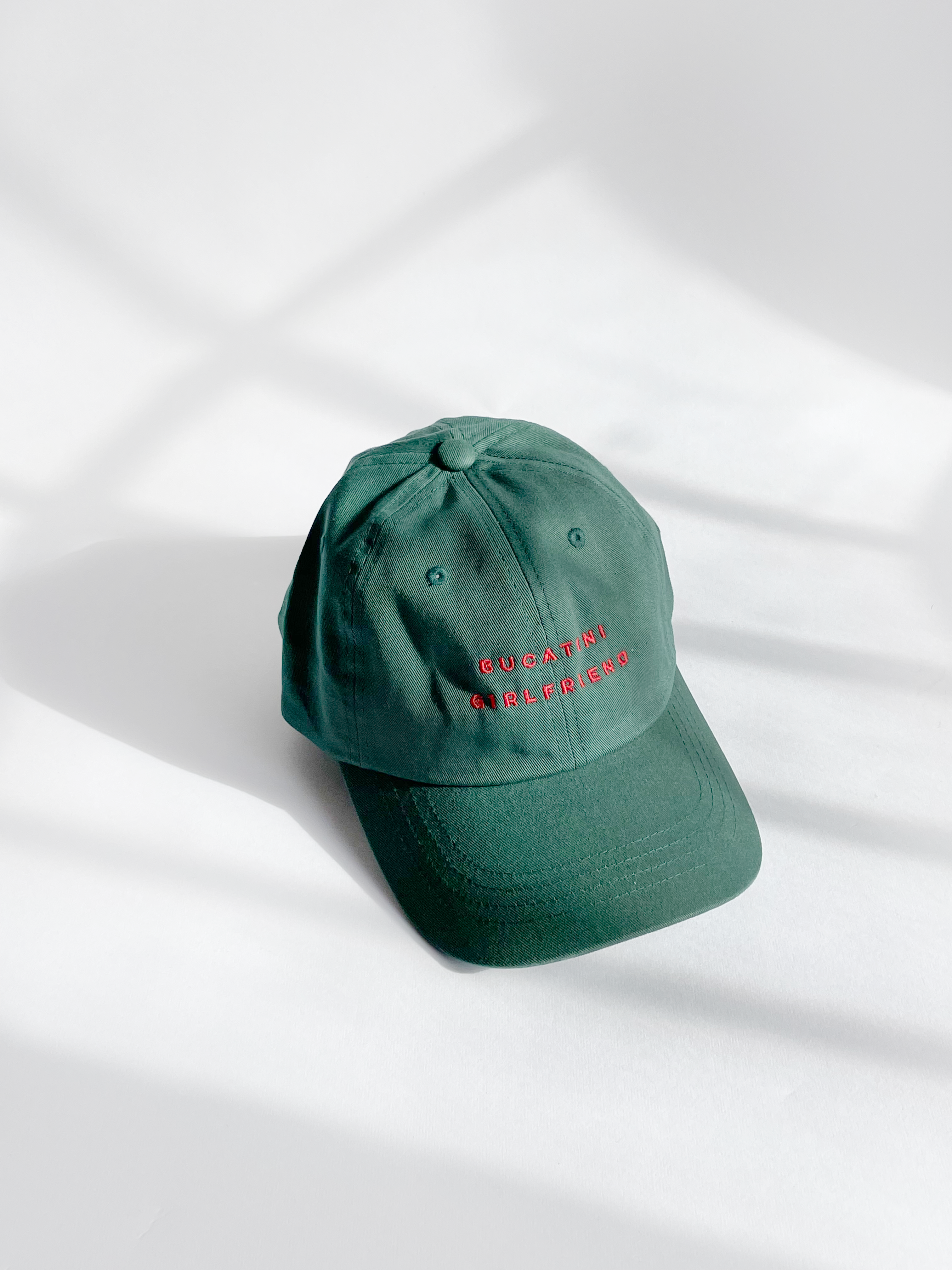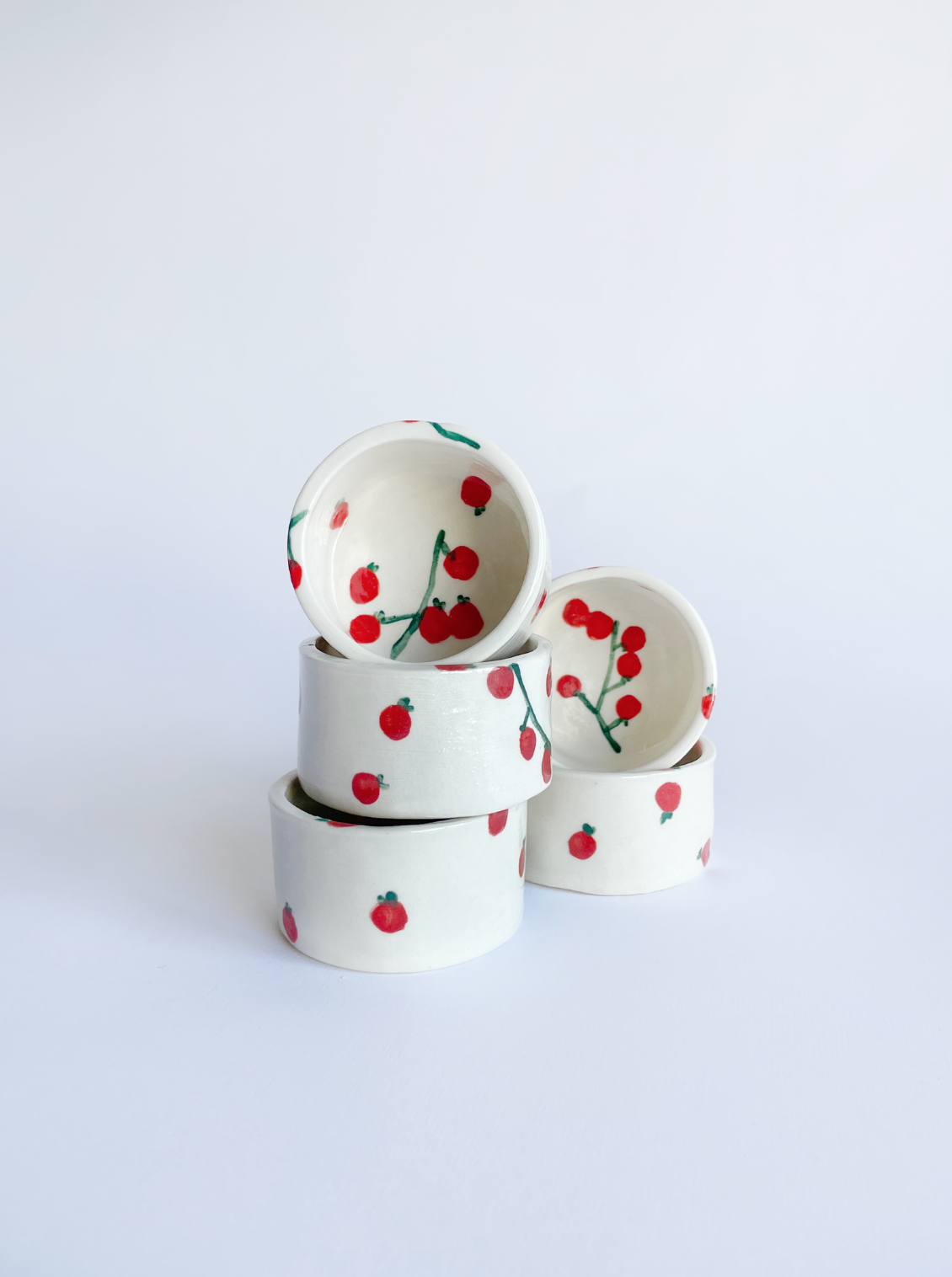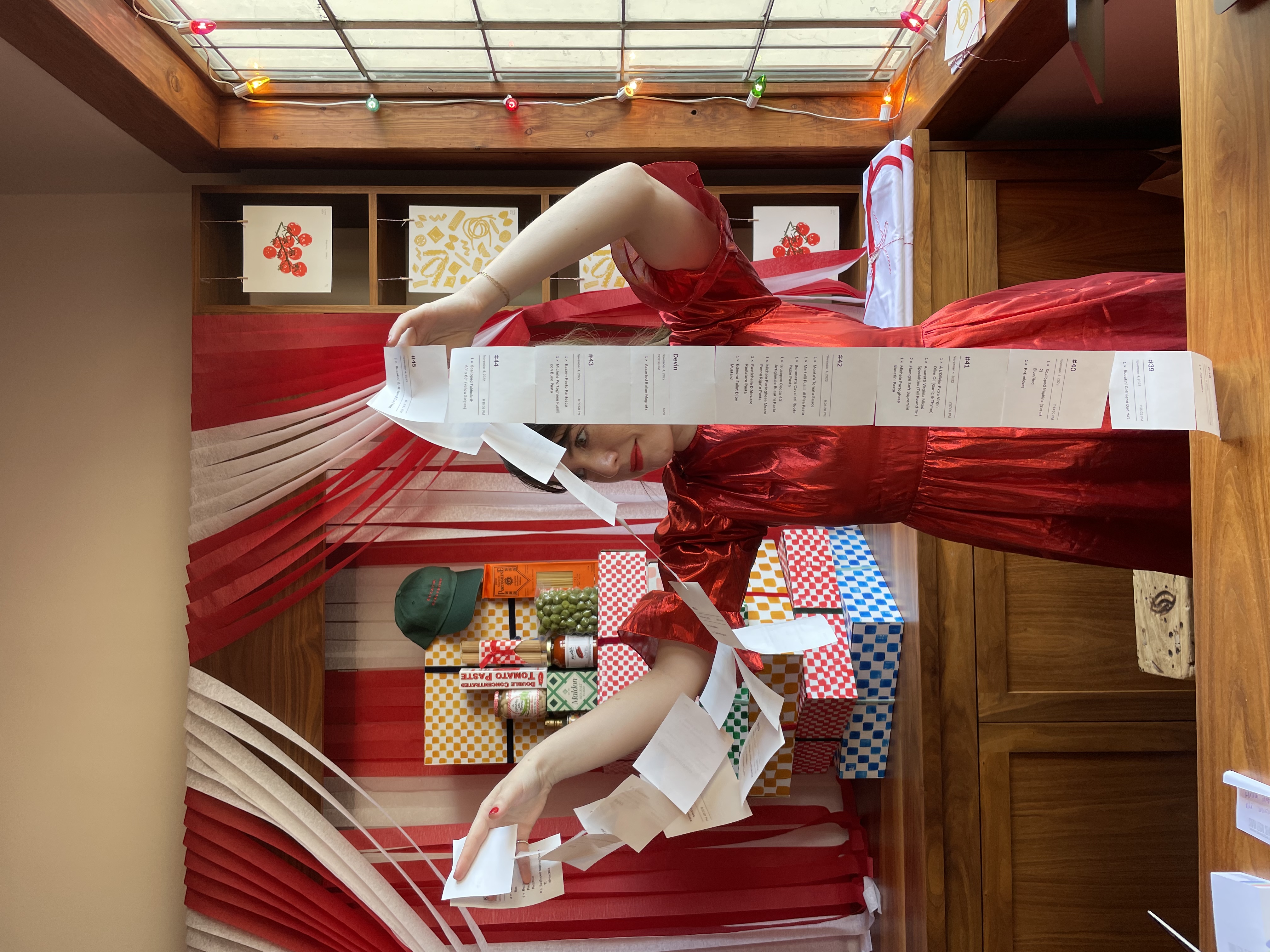 THE EVENTS

We launched in early November, first to friends and family with a party at the shop, then to the public the next day. In the first two days we sold out of nearly everything.
We invited chef
James Hale
to set up his mobile kitchen in the parking lot and serve pasta to customers, which attracted a massive crowd of folks who wanted to eat pomodoro while they shopped.
The next week we hosted a private ticketed dinner at the shop for friends, friends of friends, and colleagues to enjoy James' cooking in a more formal setting. We asked
Wonderwerk Wine
to pour their new red, Marinara, and served LA-famous
Giovanni's Tiramisu
after a five-course pasta dinner. The dinner party was magical, the perfect kick-off to the holiday season, and guests left full with new friends, a custom-labeled tomato basil candle, and bags of merchandise.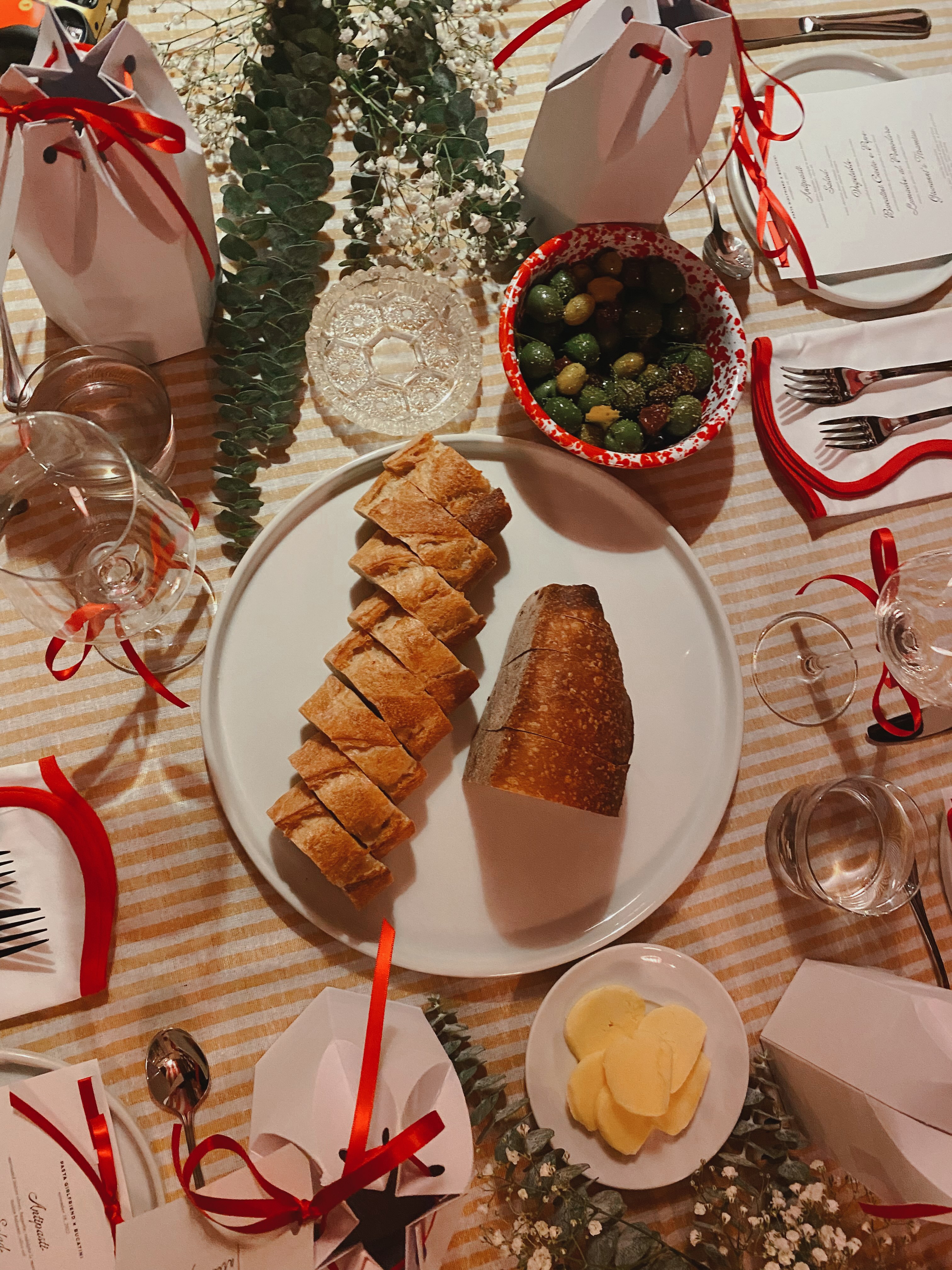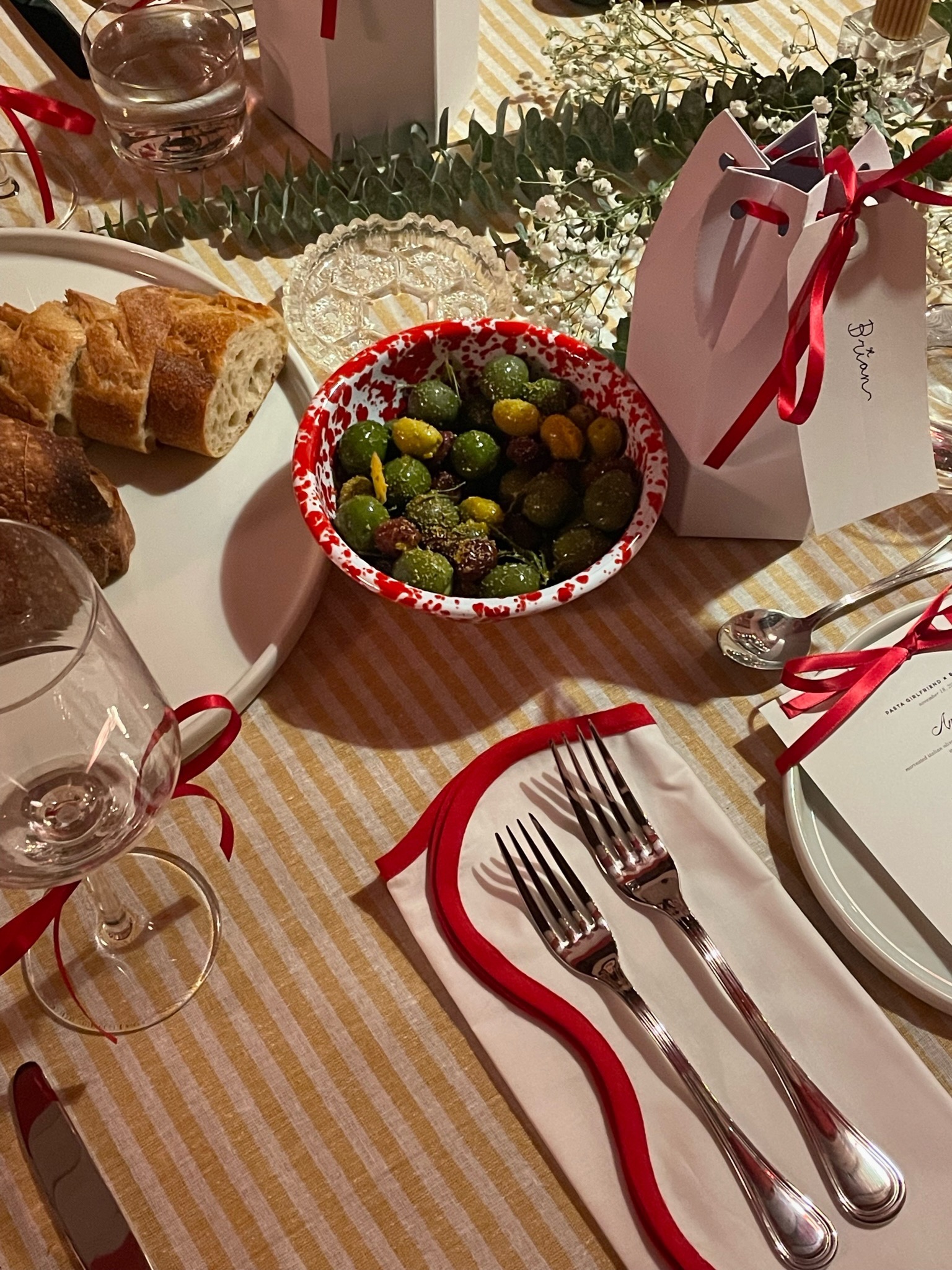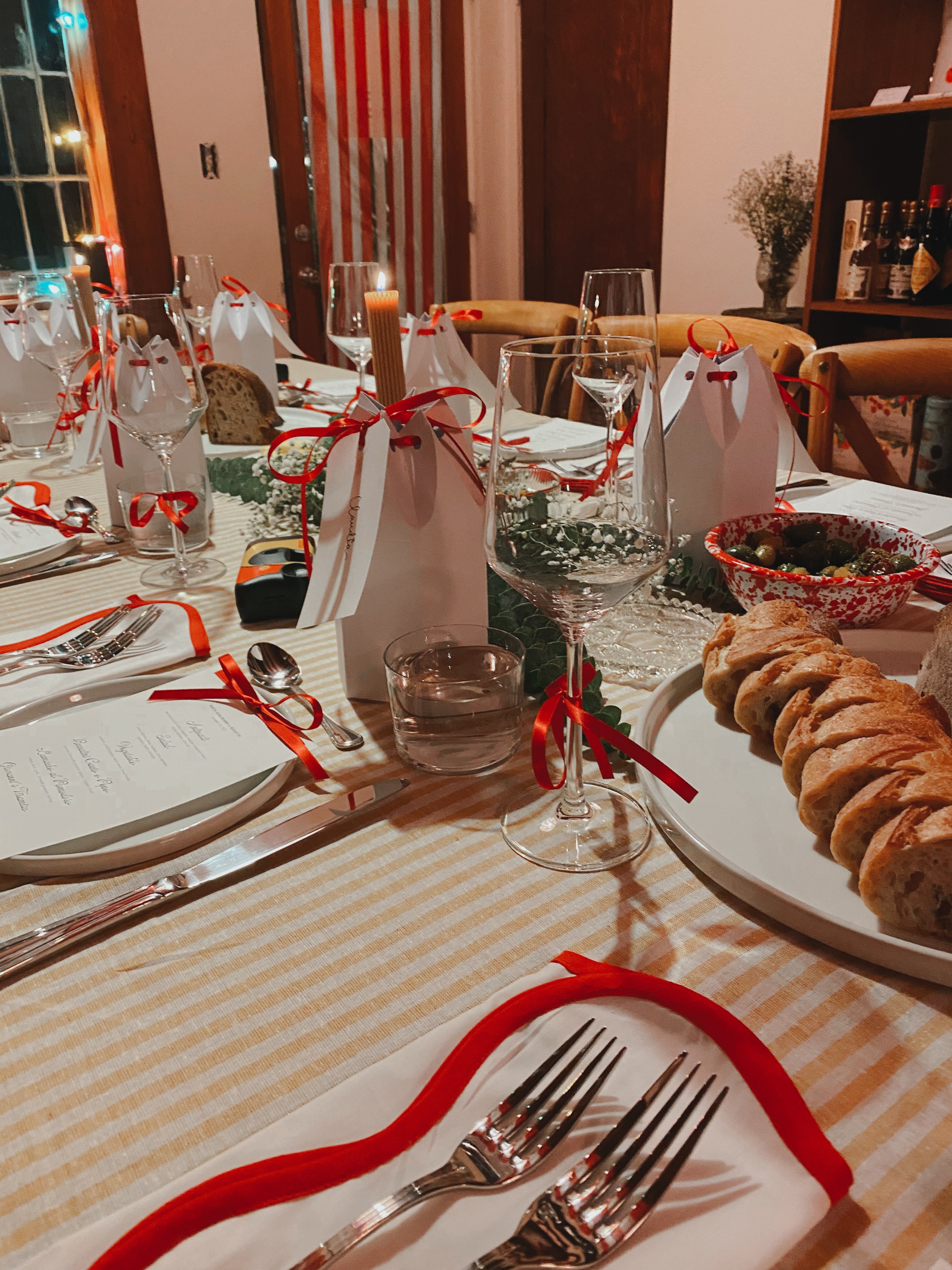 THE Results


Bucatini sold out and replenished our products throughout the holiday season (we had to reorder hats 3 times!) and we were overwhelmed with the response. That launch weekend earned Bucatini a 95% increase in profit (!) from the same weekend in 2021. We sold through gift boxes 3 weeks before Christmas and pivoted to marketing bundles of product (like the Cook's Bundle, which combined a bottle of olive oil, two potholders, pasta shells and Santa Lucia tomatoes.) We sold through those as well.

It was a huge success, one that reminded me of how much I love designing product and creating experiences around it and one that I'll never forget. As for what's next for Pasta Girlfriend, time will tell. Maybe a restaurant. :)


Bucatini girlfriends from all over